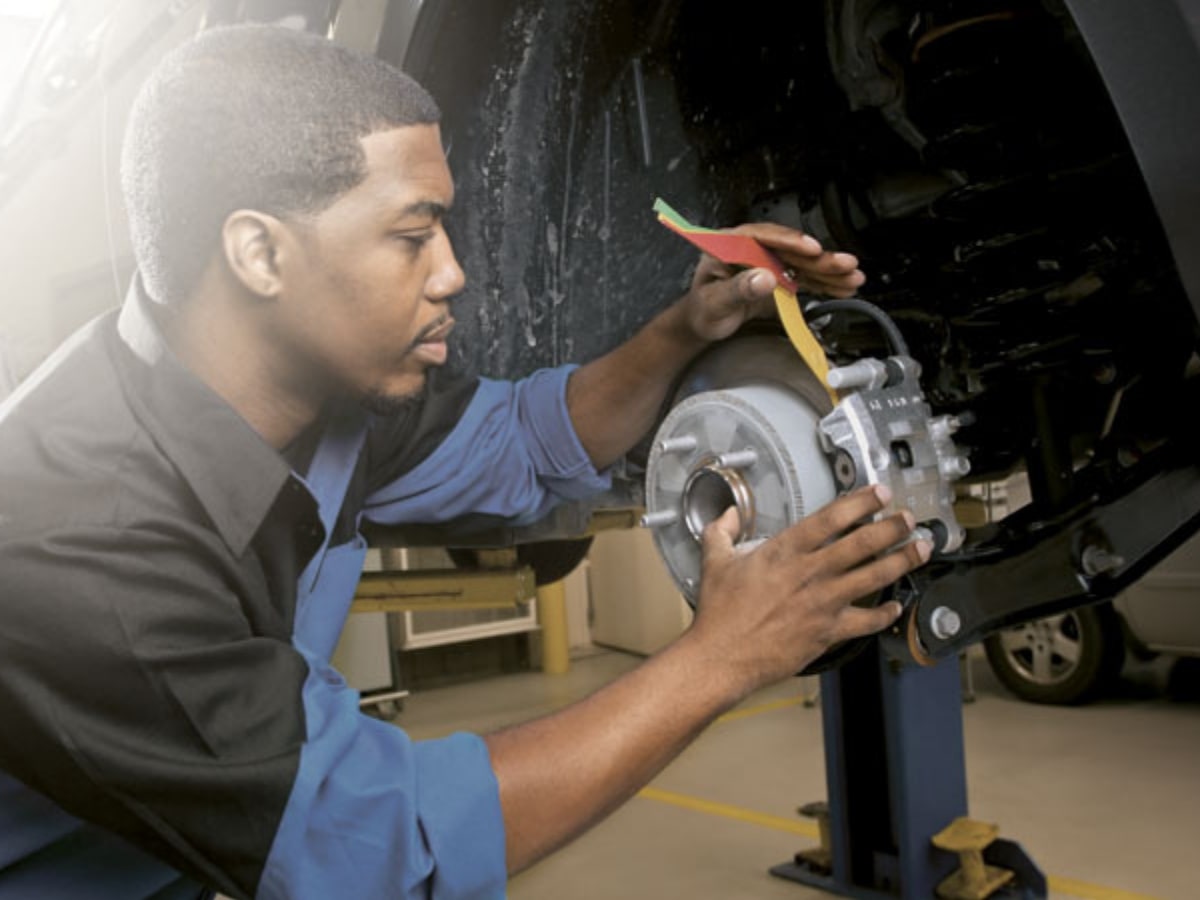 Chrysler Dodge Jeep Ram Brake Pad Replacement in Newell, WV
Here at Hancock County Chrysler Dodge Jeep Ram, we take pride in servicing our customers' brakes because we know how important they are for riding comfort and ultimately safety. When our customers press the brake pedal, we want them to have peace of mind that their vehicle's brakes will come alive immediately to generate the resistance necessary to stop the vehicle quickly in the prevention of an accident.
If you've recently noticed strange noises when braking or your vehicle requires more distance to come to a stop, a brake system inspection is in order and potentially brake pad replacement if they're worn out. The best way to know that your vehicle's brake pads are in acceptable condition with adequate pad life remaining is with routine inspections and replacement service when the time comes. When your Chrysler, Dodge, Jeep, or Ram vehicle is due for new brake pads, we invite you to our Mopar service department for a quality brake pad replacement service.