Your Ram 1500 is built to last. But you still need to keep an eye out for illuminated symbols on the truck's dashboard. By keeping an eye on your Ram 1500 dashboard lights, you'll know when your vehicle needs services or requires attention.
In an effort to share knowledge with drivers from Newell, Weirton, and East Liverpool, the team at Hancock County Chrysler Dodge Jeep Ram put together a useful guide to common Ram 1500 dashboard lights. Read on to learn about some of the lights and symbols that may appear on the truck's dashboard!  Schedule a service appointment for further assistance.
What Are Dashboard Lights?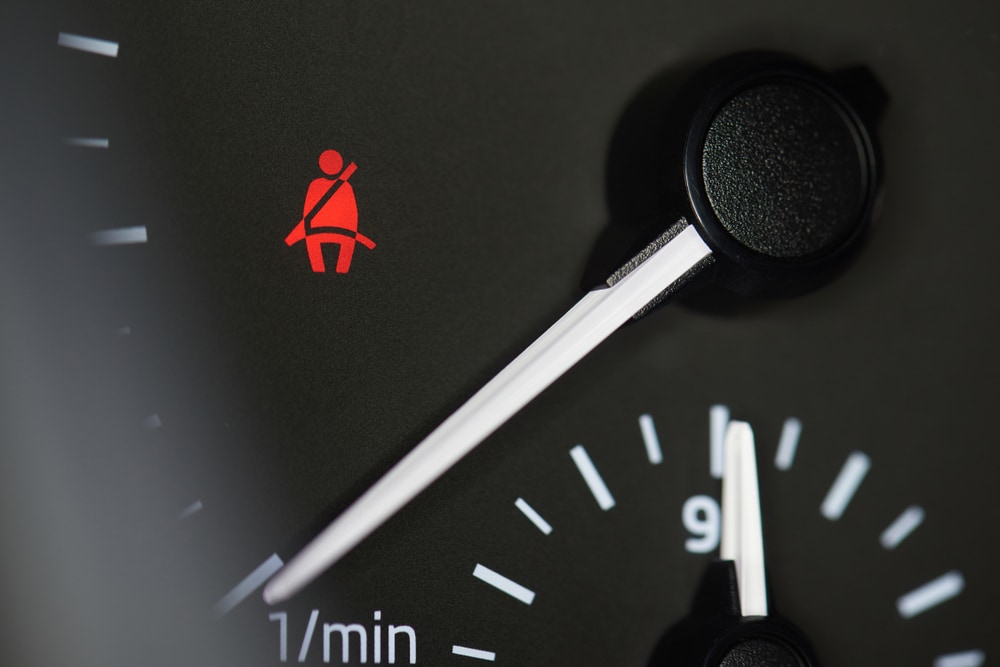 Dashboard lights are a vehicle's method of communicating with drivers. Every vehicle has a series of lights and symbols on its instrumentation panel that provide drivers with important information. They're designed to be easy to read and understand, but hard to miss.
Learning what parts of your vehicle various dashboard lights correspond to is an important part of vehicle ownership. Typically, illuminated symbols serve as a first warning that you're in need of automotive service. If you're unsure about what a specific dashboard light means, consult your owner's manual or contact your local service center for expert insight.
Seat Belt Reminder Warning Light
The Seat Belt Reminder Warning Light is one of the most common dashboard lights on your Ram 1500. The symbol will appear on your dashboard to indicate that the driver's or passenger's seat belt isn't buckled.
Represented as a person with a seat belt crossing their chest, the Seat Belt Reminder Warning Light will remain illuminated until you fasten your safety restraint.
Battery Charge Warning Light
Appearing as a rectangular battery with a + and - symbol, the Battery Charge Warning Light indicates that the battery in your Ram 1500 isn't charging correctly. If this dashboard light remains illuminated while you're driving, one or more of your systems may be malfunctioning.
The Battery Charge Warning Light can appear for different reasons, so it's important to have your vehicle serviced if this dashboard light appears. Contact your local service center or authorized Ram dealer to ensure your Ram 1500 stays road-ready.
Engine Check/Malfunction Indicator Warning Light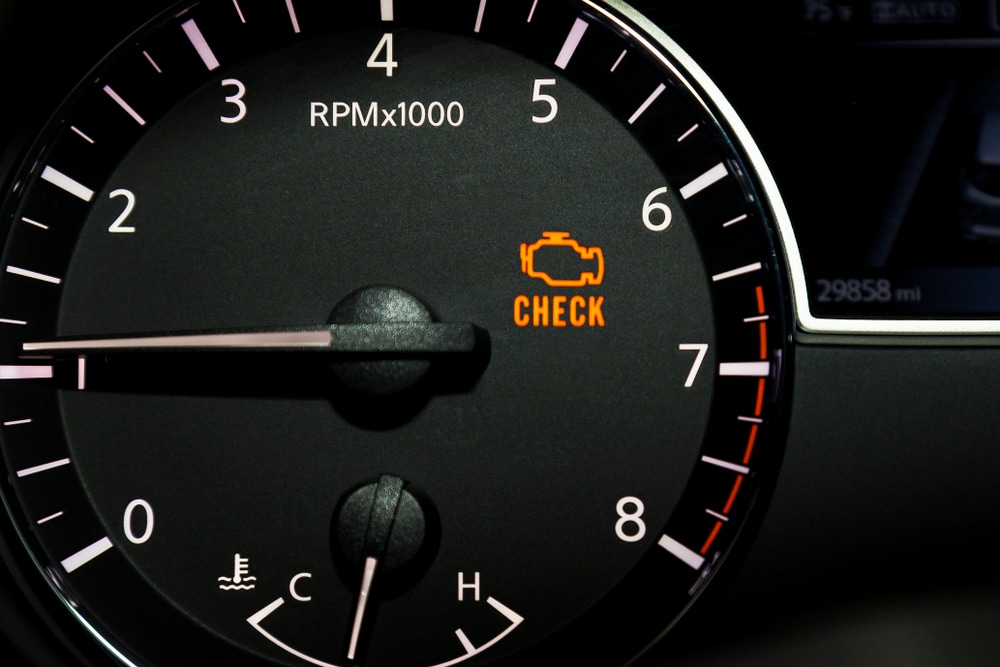 The Engine Check/Malfunction Indicator Warning Light, or MIL, is part of your truck's onboard diagnostic system. The diagnostic system works to ensure the transmission and engine in your 1500 are working correctly. Typically, the dashboard light appears when an issue with the engine or transmission is detected.
Best described as an engine block, the MIL appears whenever a key is inserted in the ignition and turned to the On/Run position. However, if your Ram 1500 is in working order, the light will disappear once the vehicle's engine is running. If the light stays illuminated while you're driving, it's best to contact your local service center for a complete diagnosis.
The Engine Check Light can represent a number of potential issues. In order to keep yourself safe on the road, schedule a service appointment to find out what's causing the light's prolonged appearance.
Tailgate Open Warning Light
A common light for Ram 1500 owners who frequently use their truck's pickup bed, the Tailgate Open Warning Light appears on the dashboard whenever the tailgate remains open for a prolonged period. This dashboard light appears as an overhead view of a truck with its tailgate ajar.
To clear the Tailgate Open Warning Light, simply close and secure your vehicle's tailgate. If you're driving and the tailgate is down, the Ram 1500 dashboard will show the warning light and issue a consistent chime. Simply pull over at a safe location, shut the tailgate, and continue your travels. To get more information on this pickup, read our car review.
Learn More About Ram 1500 Dashboard Lights
As you continue to drive your Ram 1500, you'll become more familiar with its various dashboard lights and symbols. If you're from Newell, Weirton, or East Liverpool and you notice a Ram 1500 dashboard light, consider scheduling a service appointment with Hancock County CDJR. Our trained technicians can diagnose any and all symbols, perform the required services to remove them, and get you back on the road in no time at all!