If you're driving around Newell, Weirton, and Salem in a Jeep Renegade, there's a good chance that you'd like to keep it running for years to come. One of the best ways to ensure that is to keep up with the recommended maintenance schedule.
To help make that easier, our team here at Hancock County Chrysler Dodge Jeep Ram has created this Jeep Renegade maintenance schedule.
Jeep Renegade Oil Changes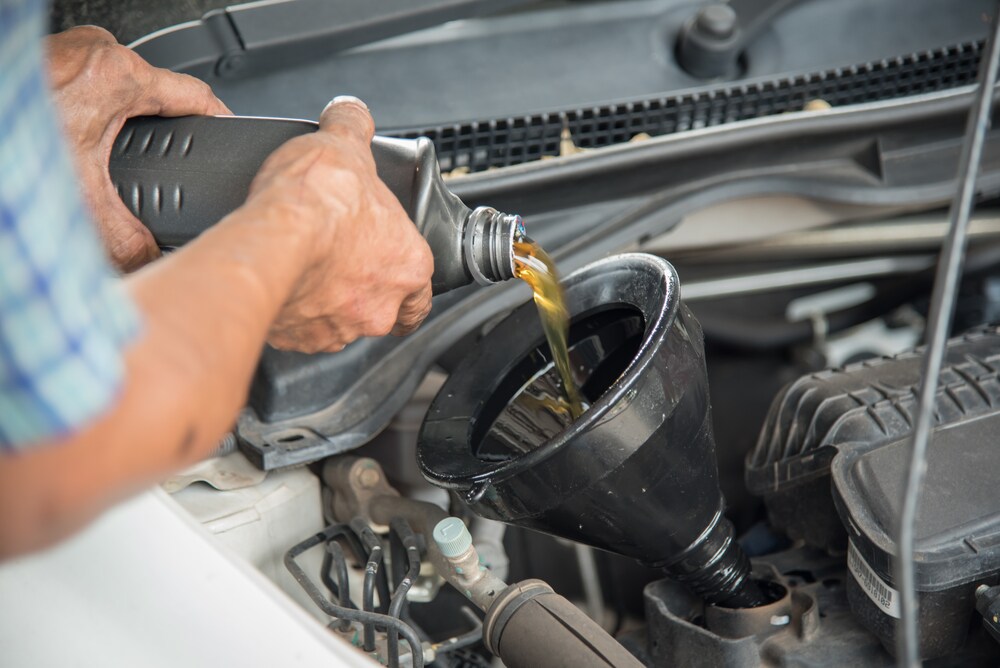 According to the Jeep Renegade maintenance schedule, the engine oil and the oil filter should be replaced every 8,000 miles or six months, whichever comes first. There are also a few other parts that need to be inspected during each oil change. They include:
Braking system
Engine cooling system
Exhaust system
Engine air filter
In addition, you'll want to have the tires rotated at each oil change interval. This will help ensure even tread wear. If you notice irregular wear before the scheduled oil change, it's important to have your tires rotated right away.
10,000 and 20,000 Miles
When you hit these mile markers, a certified technician will need to replace the engine air filter. You'll also want to have them inspect several different components of your Jeep Renegade.
First, they'll check all fluid levels and top them off if necessary. It's also important that they inspect the condition of the lighting system and the engine control system. This process will help ensure that everything is in working order.
Finally, they'll check the condition of your tires. This inspection will aid in identifying potential problems and ensure that you're getting the optimal amount of traction.
40,000 Miles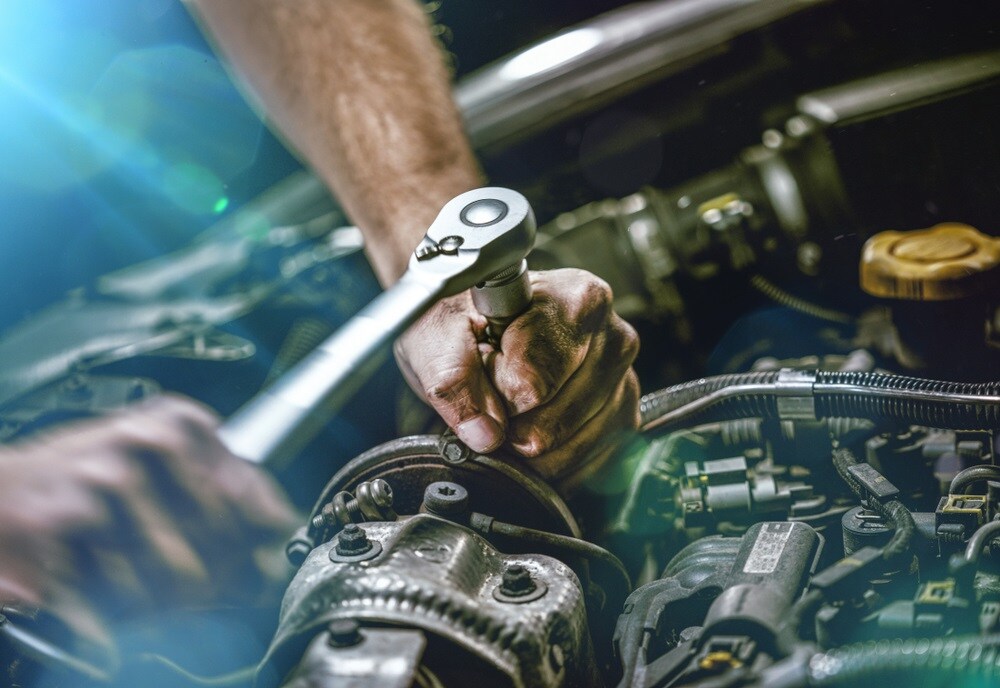 Once your Jeep Renegade hits 40,000 miles, you'll need to have its front suspension and tie rods inspected. You'll also want to have the CV joints inspected and replaced if necessary.
Depending on your Renegade's engine configuration, you may need to have the spark plugs replaced. Models outfitted with 4-wheel drive will need to have their PTU and rear differential fluid levels inspected.
60,000 Miles
When your Renegade reaches 60,000 miles, you can have a certified professional inspect the exterior condition of bodywork as well as its underbody pipes and hoses.
The technician may also suggest checking the cleanliness of your Renegade's hood and tailgate locks. Additionally, they'll lubricate some of the linkages if necessary.
80,000 Miles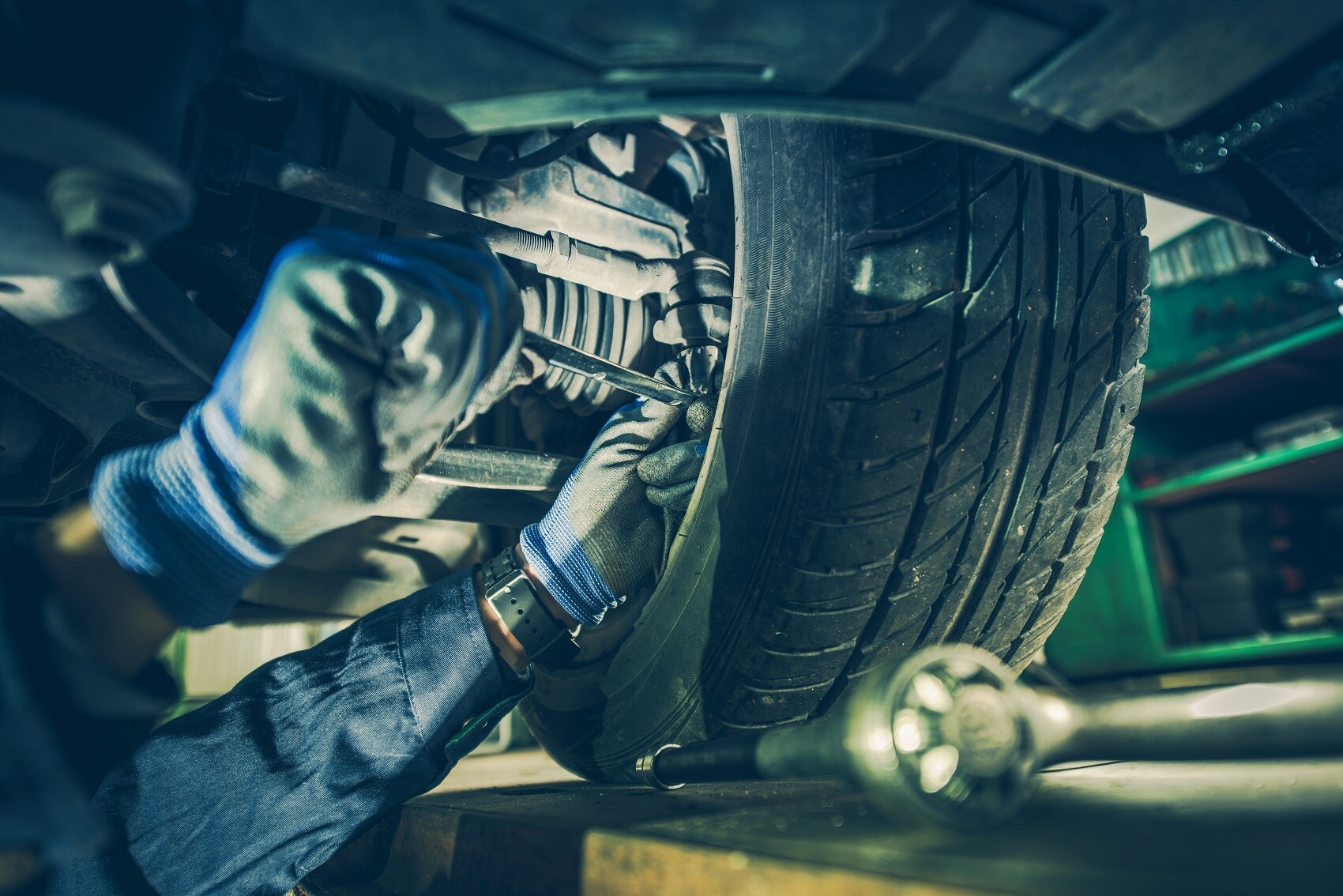 At the 80,000-mile mark, you'll want to continue each scheduled service as recommended by the Jeep Renegade maintenance schedule.
Additionally, it's important that a technician inspect the front-end accessory drive belt, tensioner, and idler pulley, as it may be time for these components to be replaced.
100,000 Miles
If you and your Jeep Renegade have reached the all-important 100,000-mile mark, it's no doubt thanks to your diligence in following the maintenance schedule for this SUV. Continuing to do so will keep your Renegade operating well for all the miles ahead.
There is, however, one more service that is required at this point: You'll want to have the engine coolant flushed and replaced.
We Can Help with the Jeep Renegade Maintenance Schedule!
If your Jeep Renegade is due for maintenance, stop by the service center here at Hancock County CDJR. We'll keep you out on the roads of Newell, Weirton, and Salem for years to come.
Contact us to schedule a service appointment today!