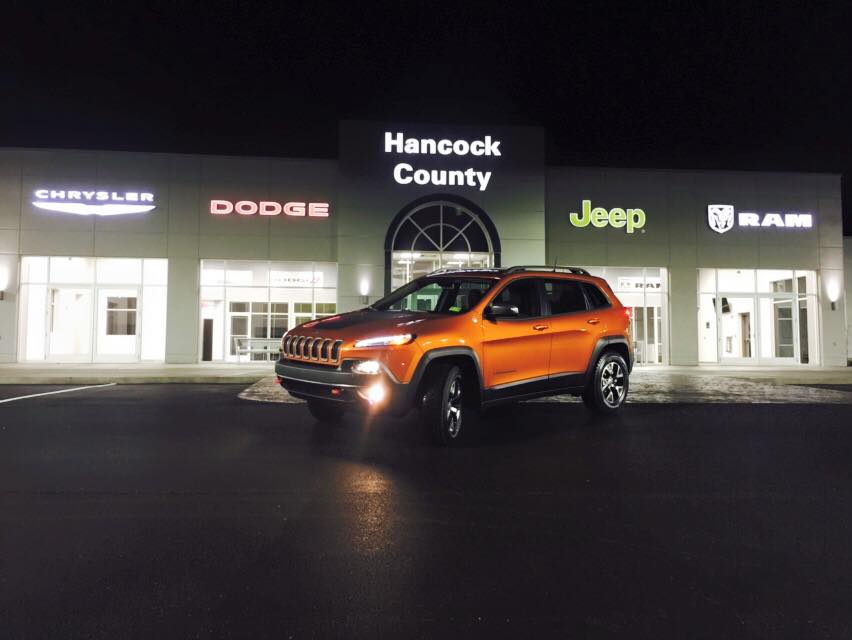 P.J. Latsko and Rob Cellini of Hancock County Chrysler Dodge Jeep and RAM are extremely excited to open their brand new dealership just 1/4 miles south of their old location in Newell, WV to new location, 845 Washington St.
Jason Costello, Project Manager for Jarvis, Downing & Emch, Inc., Contractors of Wheeling, WV has worked extremely hard on the custom designed 23,000 foot facility with with P.J. and Rob. The dealership includes a new showroom, administrative offices, conference and training rooms, a drive-thru service/drop off area, complimentary car wash service for customers, and a full service department equipped with heavy-duty truck lifts and alignment equipment.
The new building also features tinted store-front windows and an LED energy-saving lighting system, as well as the latest Chrysler branding and design characteristics. 
Rob Cellini, General Manager of Hancock County CDJR said, "We have been doing great at our old location due to community support, and we greatly appreciate everyone's business. I am beyond excited to bring this state-of-the art facility to the community of Newell and believe we can expand even further now. I am overly pleased with this project and am very excited for what it will bring to this community."
Hancock County CDJR is officially open for business as of January 18th, 2016 at 845 Washington St. Newell, WV.